Synthetic indices on economic activity stabilized in August according to the Markit Survey that was out this morning. These figures are consistent with a 0.5/0.6% GDP growth for the third quarter (non annualized figures).
The employment momentum is still robust but doesn't accelerate anymore. But the business cycle is still virtuous with a strong momentum in the manufacturing sector. The survey price index stabilized in August. The ECB can maintain its accommodative bias on its monetary policy. The more expansive euro has not yet influenced companies' behavior.

The momentum of the economic activity is still strong but doesn't accelerate anymore. That's what the graph below shows. These indices based on the production index are close to 55 since the end of 2016.
The interesting point is the French profile with a rapid catch up since mid 2016. Long to start but able at the end to do as good as the others.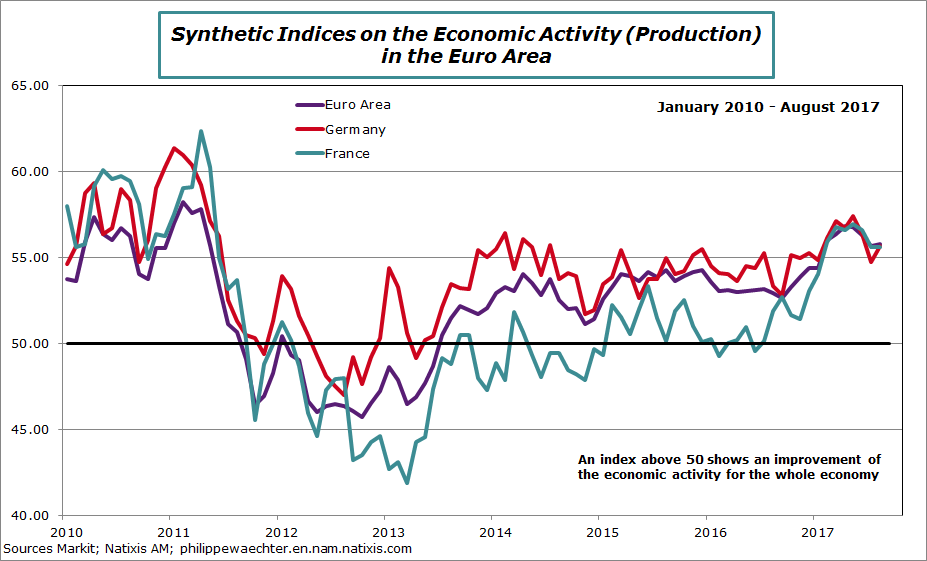 A larger index based on synthetic indices for the manufacturing sector and for the services sector has a less enthusiastic profile. It's still high an consistent with a GDP growth of 0.5/0.6% in the third quarter (non annualized figure). But the trend is clearly not on the upside. (Each sectoral synthetic index is based on production, employment, new orders..The signal is more relevant than the index based only on production)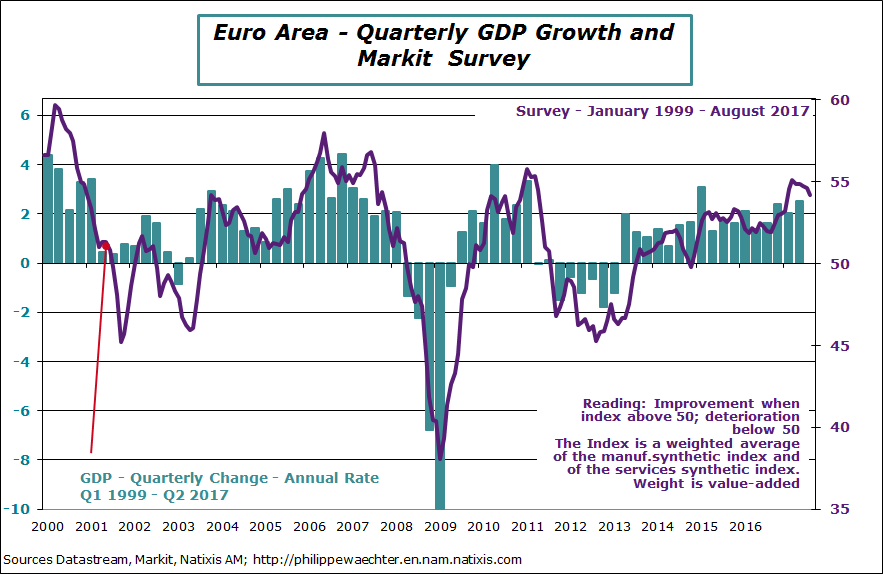 This downtrend profile reflects the non manufacturing sector as it can be seen on the graph below. But the manufacturing sector is still very strong and takes advantage of the stronger trend seen on the world trade.
As the manufacturing sector is robust we can expect than the outlook will remain bright in coming month. We will have a catch up on services.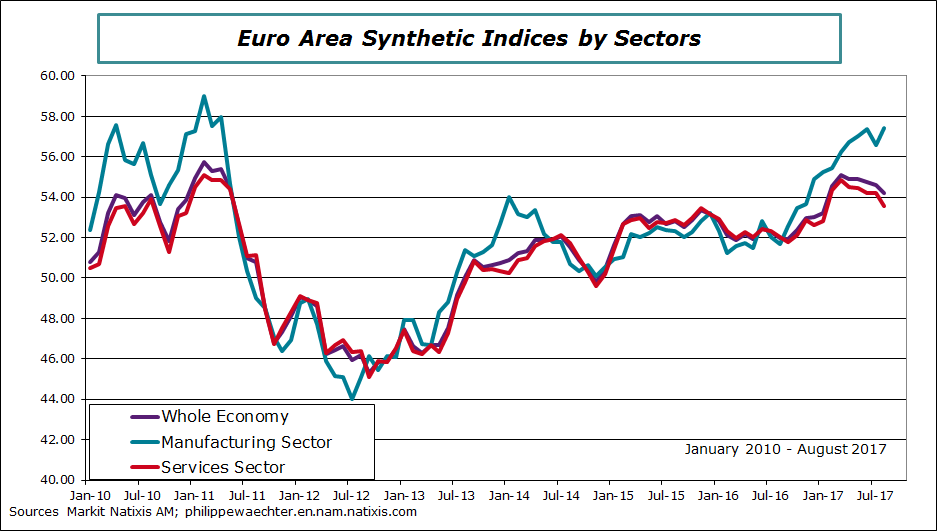 The survey's employment momentum is marginally lower in August but still consistent with a strong number of jobs creation. But no more acceleration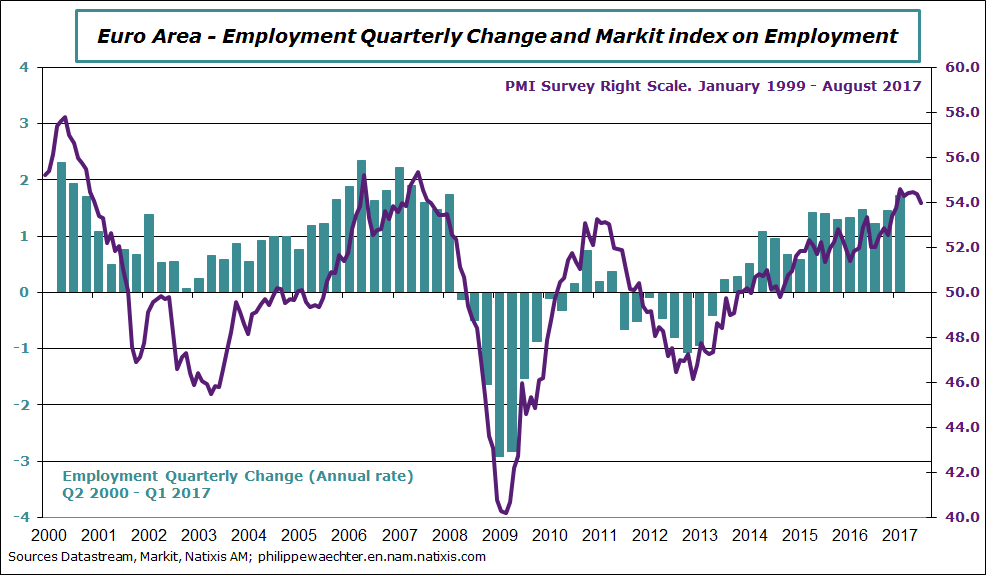 The New Orders index is improving and this is consistent with the strong momentum of the manufacturing sector. It means that in coming months the Industrial Production Index will improve.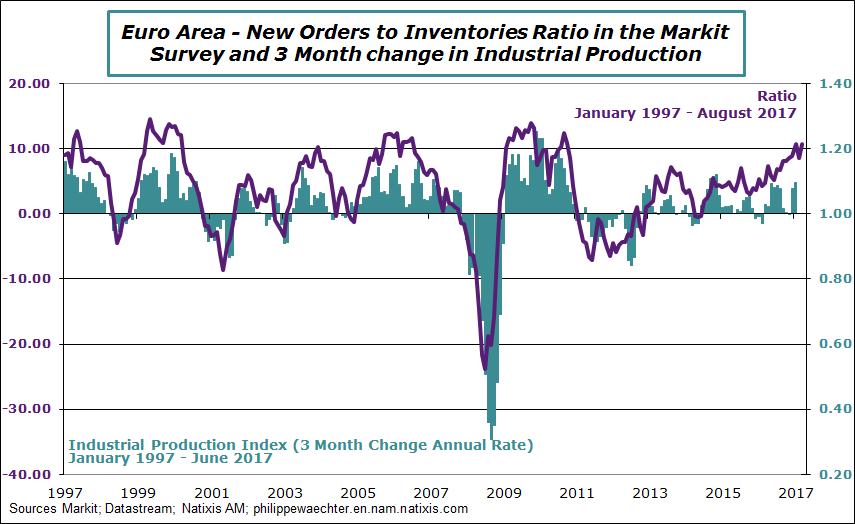 The survey's price index stabilized in August. It means that the production price index will slowdown in coming months. The higher euro will weigh on the Markit index so we cannot expect a accélération in production prices.