Employment in the Eurozone increased by 0.5% in the last quarter of 2021. Over one year, it increased by 2.1%. The level of employment is now higher than that seen before the pandemic. This can be seen in the first graph. Although this is a first step, we note that catching up with the pre-crisis trend is far from complete. The gap is 2.3%, which remains very significant and cannot be filled quickly.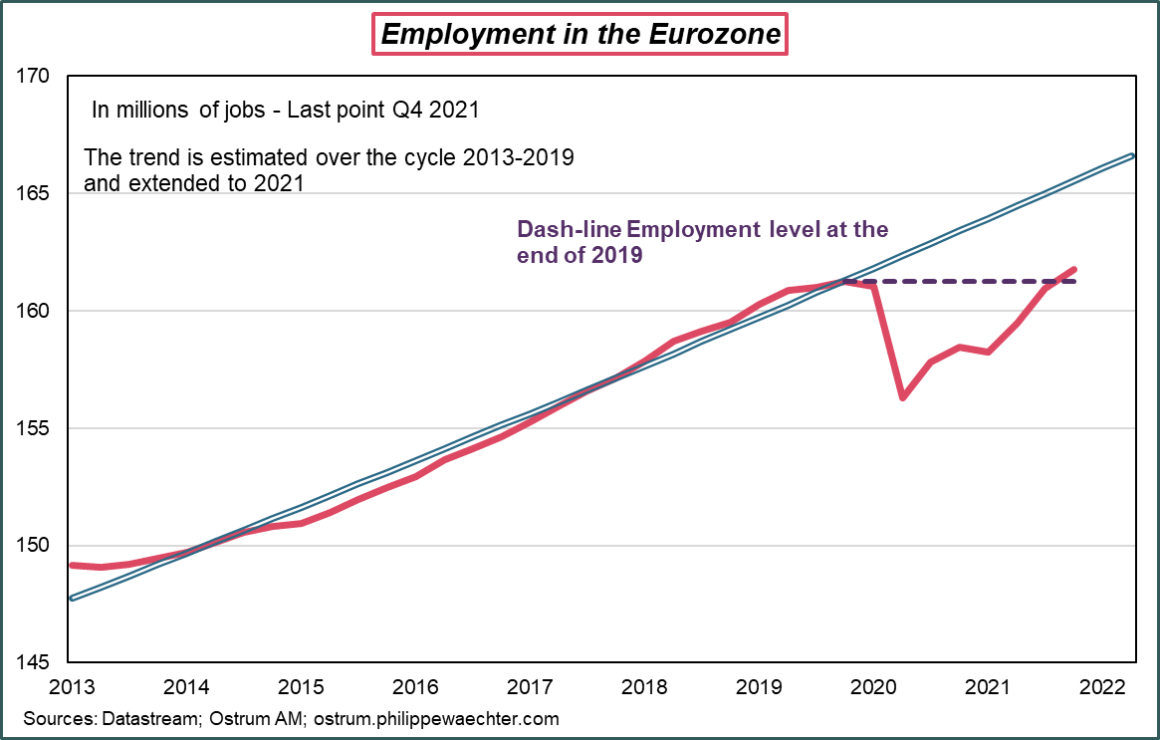 On the second graph, I drew the deviation of employment and GDP from their trend calculated over the 2013-2019 cycle. This graph highlights the effects of economic policy with a much larger deviation from the trend on GDP than on employment. Job protection through the pooling of pandemic risk has been effective.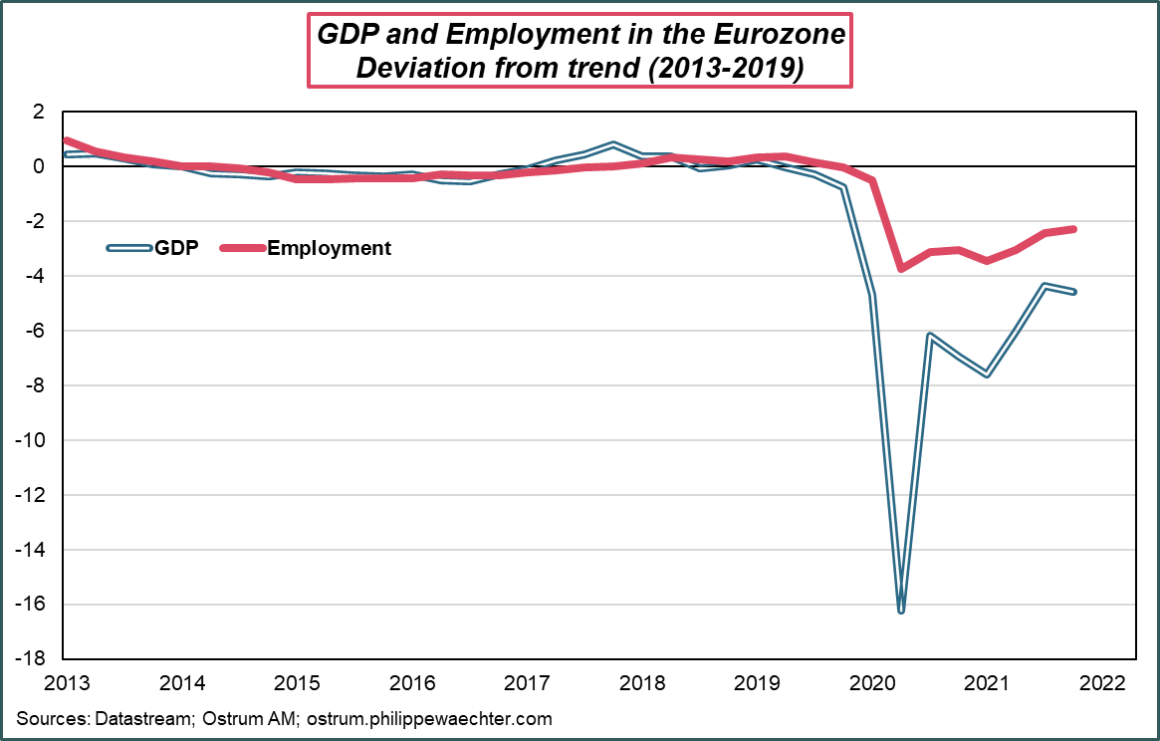 Nevertheless, productivity is still lagging behind. The level of productivity is lower than that of 2019 and the deviation from the trend is 2.2%.
This indicator is important because productivity is a major determinant of changes in purchasing power. Too weak a change in productivity will not allow an increase in purchasing power over time. In this case, an increase in the nominal wage would only make inflation more persistent.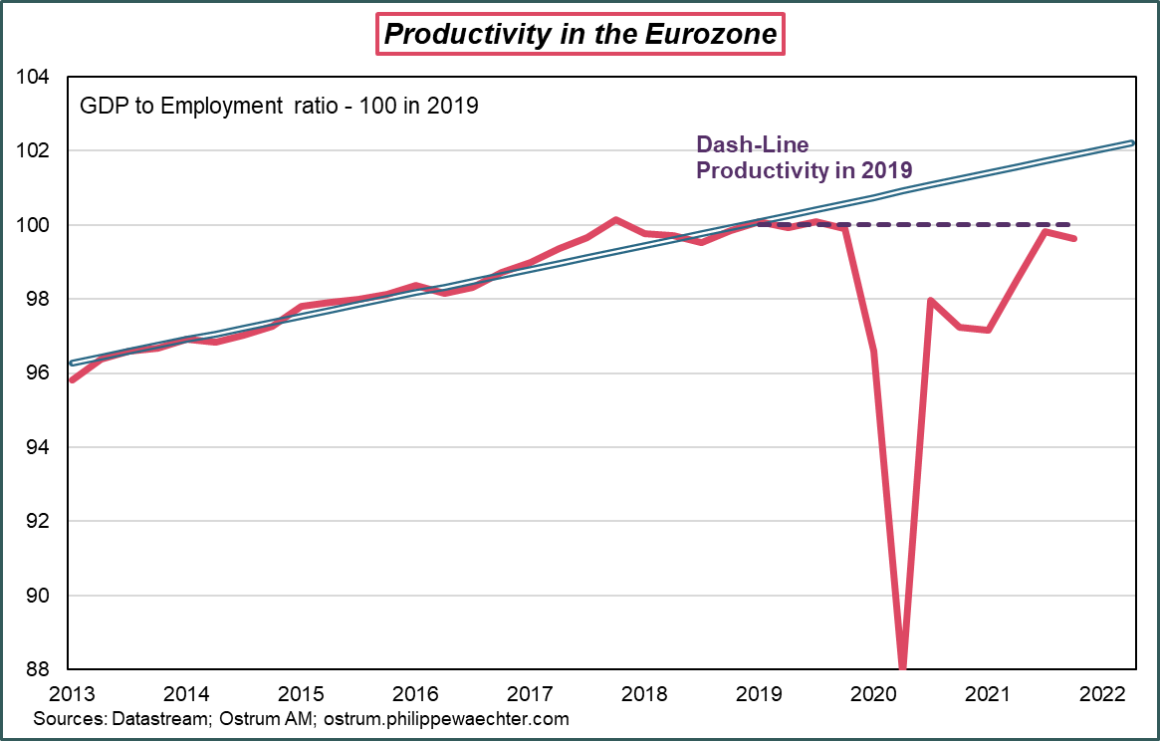 * * *