The Markit index for the manufacturing sector was marginally down in August. It was at 52.1 versus 52.9 in July. The average for the first two months of the third quarter is 52.5 versus 50.9 for the second quarter.  There is an acceleration of the manufacturing activity between the second and the third quarter. This was seen also in the manufacturing index that was published by the Federal Reserve last week.
Nevertheless this stronger pace will be transitory.
The graph below show the strong consistency between the Markit index and the manufacturing Production Index from the Federal Reserve. The lower index in August suggest that the width of the recent acceleration will be limited.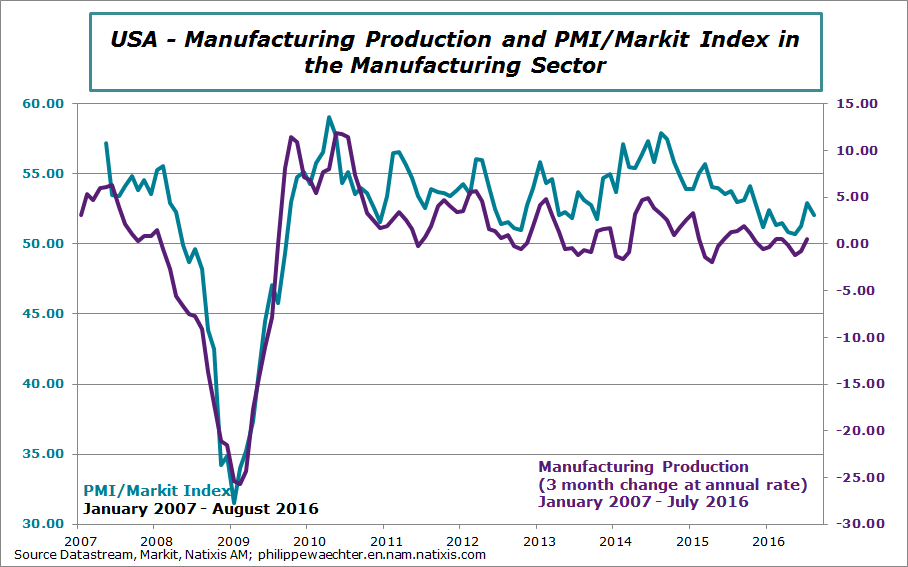 The new orders dynamics is also limited. The ratio of new orders to inventories is above  1 but is not accelerating.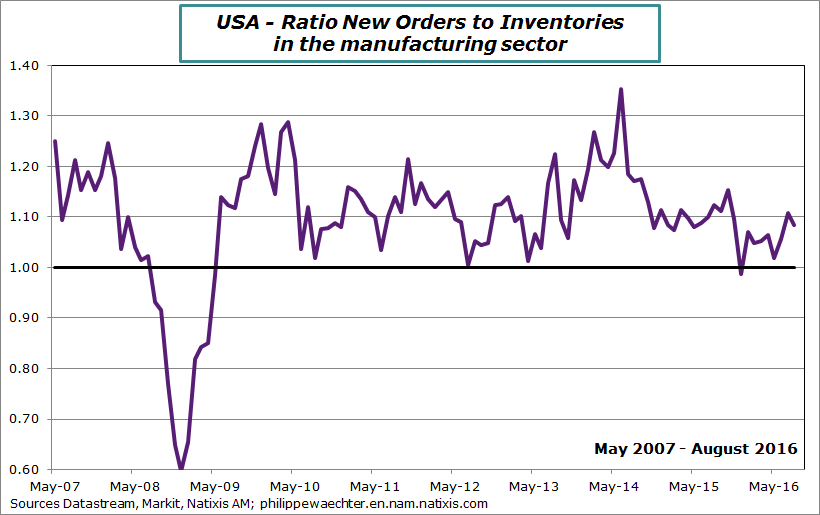 In other words, there are no pressures on the economy and that's the main reason for the Fed to maintain its current strategy.