The Markit survey synthetic index was stable in August. It was at 52.3 as in July. The average of the first two months for the third quarter is 52.3 which is marginally above 52.2 which is the second quarter average. This level is consistent with a 0.3% (1.2% at annual rate) growth during the third quarter. There is no fracture that could come from the referendum in the United Kingdom. Brexit effects are still to come (see here and here on the first impact on investment)
Looking at the index trend we see that its level is almost stable since the beginning of 2015. This shows that the Euro Area economy is not able to go faster than the current 1.5% growth. It has no capacity to accelerate. This is not enough.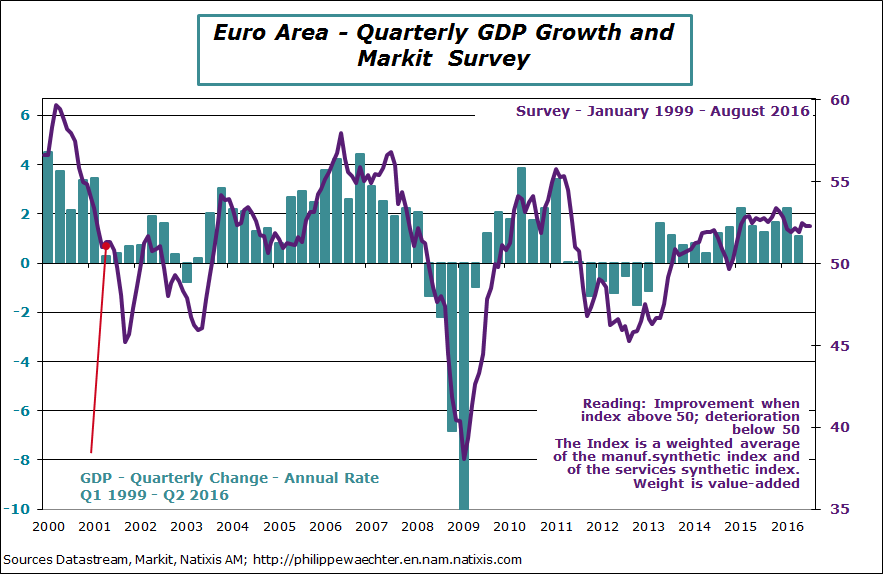 The manufacturing sector is more volatile than the services index. It is close to 52. This reflects a low momentum inside the Euro Area and the lack of acceleration is a way to see that the world trade is no longer a source of impulse.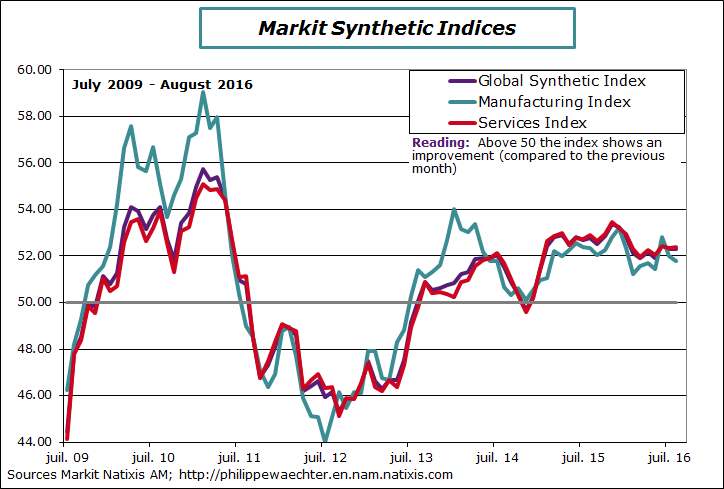 The manufacturing production index should accelerate in the coming months as the ratio of New Orders to Inventories is creeping upward.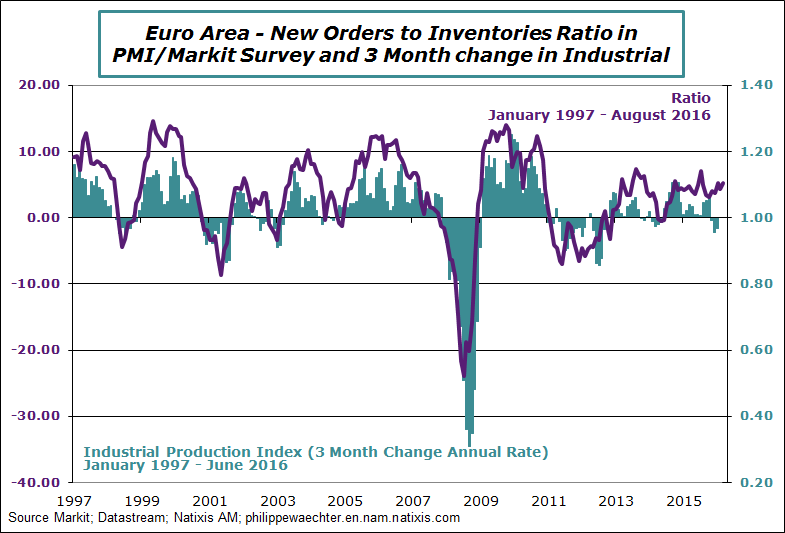 The recovery continues in the Euro Area but at a slow pace and without acceleration. With a peak of growth close to 1.5% this is not sufficient to create lots of jobs and high revenues. That's why we can expect that the ECB will not normalize before long and that there is room for a more accommodative fiscal policy.