The non-manufacturing index from the ISM survey was down more than 4 points at 51.35 in August. The sector is growing but at a slower pace. It's its weakest level since February 2010.
With the retreat of the manufacturing sector at 49.4, the current outlook for the US economy is more fragile.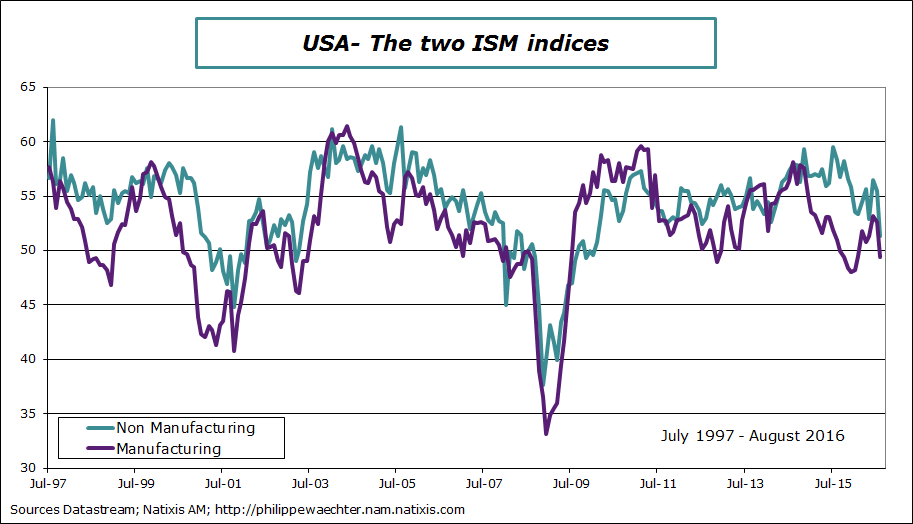 For the non manufacturing sector the sources of weakness are New Orders and Production as in the manufacturing survey (see here). The two sub-indices are now just above 50 but their drop was close to 9 points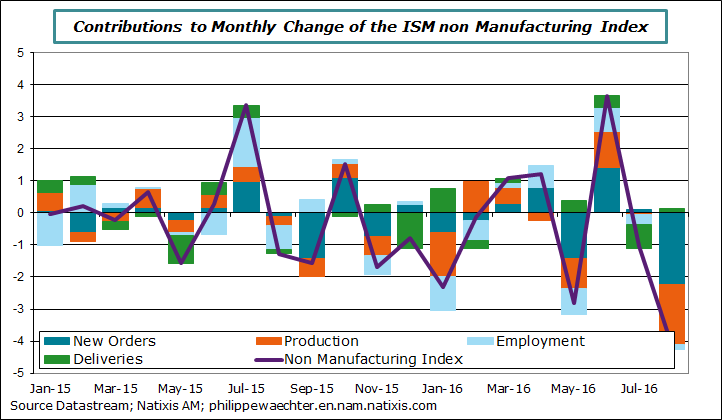 For the second part of this year, we cannot expect a strong momentum for the US economy; we don't see a strong source of impulse that could change the picture.
The ISM global which is a weighted average of the manufacturing and non manufacturing indices dropped dramatically in August and is at its lowest since January 2010.
The economic activity is still growing (the index is above 50 at 51.1 but its pace is slower. This suggests, looking at the graph, that in the second part of this year, GDP growth could be lower than the figures seen in the first half.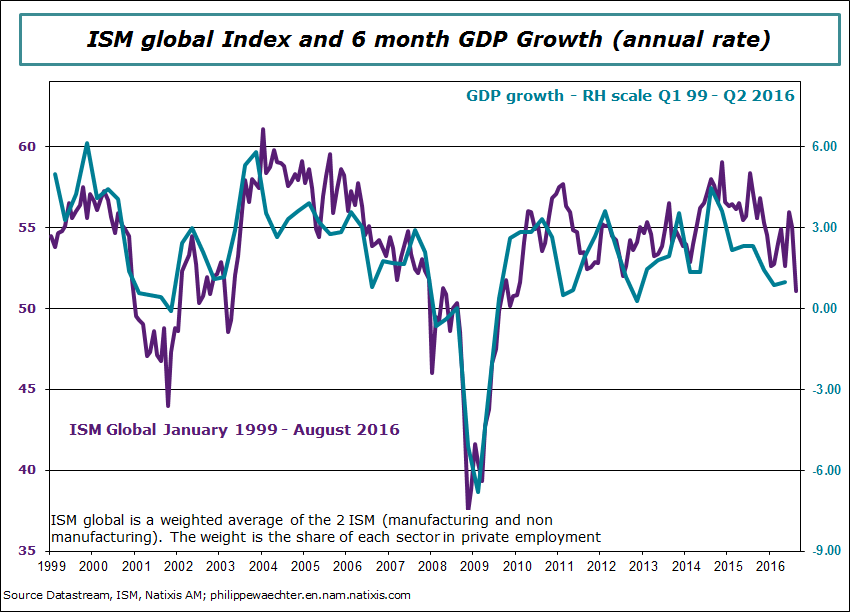 For its September meeting (20 and 21), the Fed will not move. It will not take the risk to weigh on the economic activity with an increase of its interest rate.