During the first half of 2017, the employment level came back at its pre-crisis peak level. This was already the case for the first quarter but it has been confirmed for the three months to June.
This robust profile in employment reflects a catch up when growth is more robust and with less uncertainty. On the graph we see that the employment profile is smoother than the GDP profile and is clearly in a catch up period.
Since the beginning of the recovery at the beginning of 2013, the Euro Area has added 6.6 million jobs.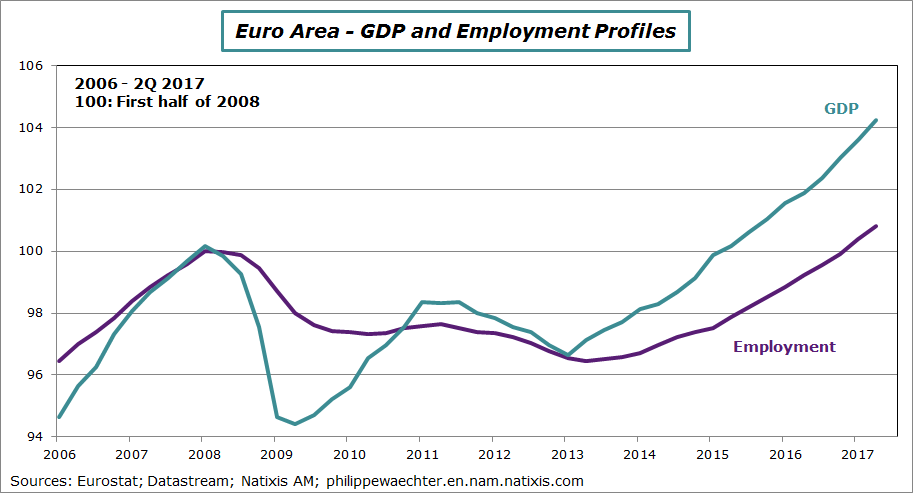 During the summer period, the number of jobs creation should remain high even if no acceleration is expected.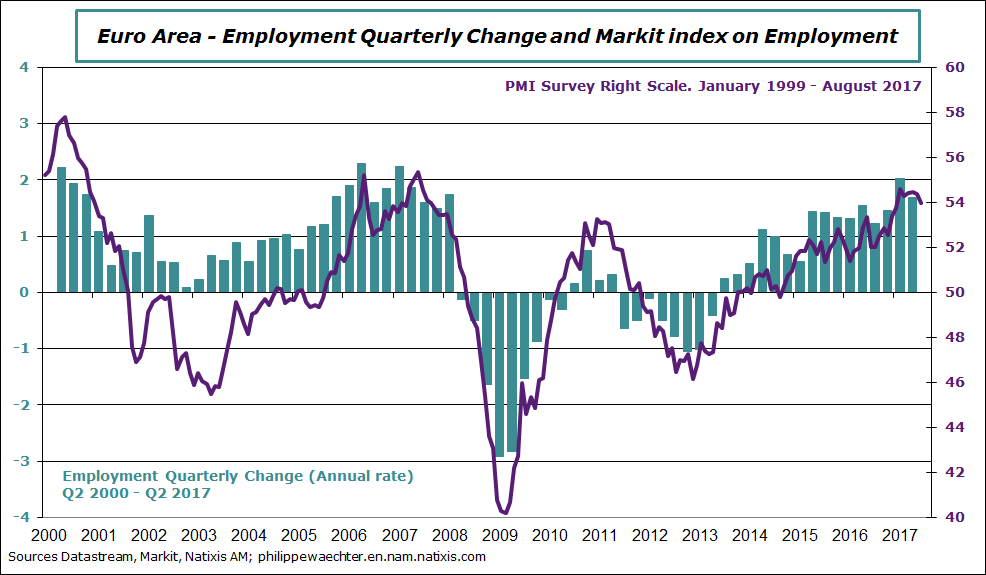 Associated with the higher momentum seen on corporate investment, the employment dynamics suggests a virtuous business cycle which depends more on internal conditions than on the global environment. That's a pretty good and positive signal for the GDP growth in the future.